Check Your Progress Anytime, Anywhere!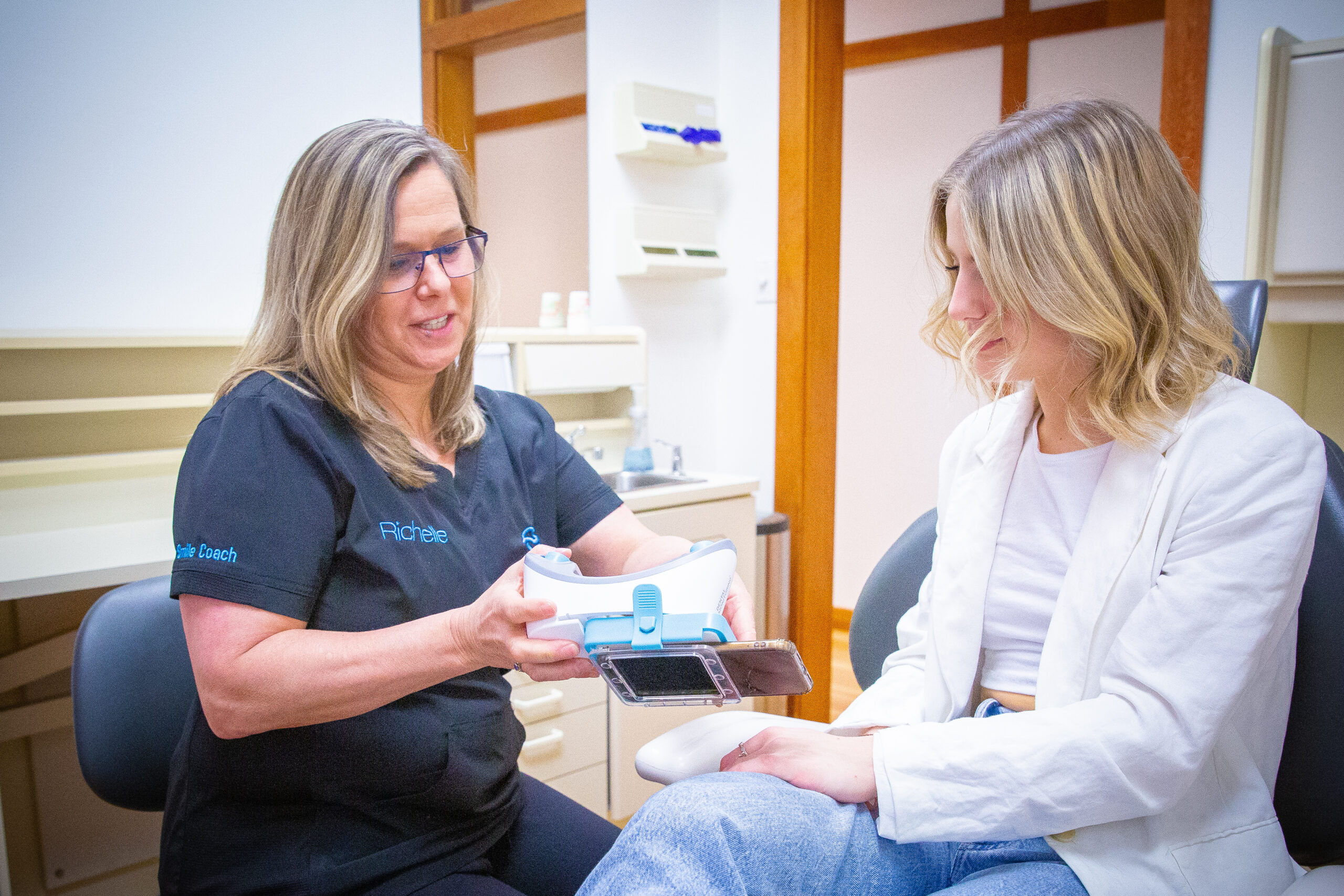 Keep Track of Your Progress With DentalMonitoring and Your Smartphone
The DentalMonitoring app and ScanBox allow us to see your progress anytime, anywhere. What if you could get an amazing smile with fewer office visits and checkups from the comforts of your own home? With DentalMonitoring, you can!
You can send photos of your teeth and communicate with Dr. Murdoch and the Ocean's Edge Orthodontics team securely from your home, office, or anywhere else! What's more, your information is stored so that, over time, you can actually view a time-lapse to see how your teeth have moved as you progress toward your perfect smile!
Benefits of Dental Monitoring
Here's How We Keep Track of Your Smile Journey!
Common Dental Monitoring Questions

Our team has answered some of the most common questions we get. If you still have questions or need help, please get in touch. We're more than happy to help!
Ask Us Anything!
Healthy Smile; Healthy Life!
Our passion is positioning you for a lifetime of oral health. We also believe you'll feel better about your appearance, will grow in self-confidence, and will smile more with braces or Invisalign treatment.
And at Ocean's Edge Orthodontics, we believe that your smile is our legacy.
Request An Appointment
Meet Doctor Murdoch – Your Orthodontist!
Community is at the center of Dr. Murdoch's work. He believes everyone should have a safe place to belong, and he strives to create that place for his patients and coworkers.
When you join the community at Ocean's Edge Orthodontics, you won't just get straighter teeth. You'll experience Dr. Murdoch's growth-oriented, community-first approach to everything he does. It's an inspiring approach, one sure to bring the best out of your smile.
Meet Dr. Murdoch