Orthodontics For
Kids & Teens
Invest In A Healthy Smile For Your Child
With Ocean's Edge Orthodontics
Clear Aligners For Kids & Teens
Invisalign isn't just for adults! Invisalign Teen has been straightening the teeth of teenagers for years, and now we can straighten your child's teeth with Invisalign First! These clear aligners are made just for the first phase of orthodontic treatment, so they will start your child on their journey to a beautiful, healthy smile! Whether your child has crooked teeth or a narrow arch, Invisalign First can repair their dental issues and give them the beautiful smile and self-confidence they'll need for the future. 
Learn More About Invisalign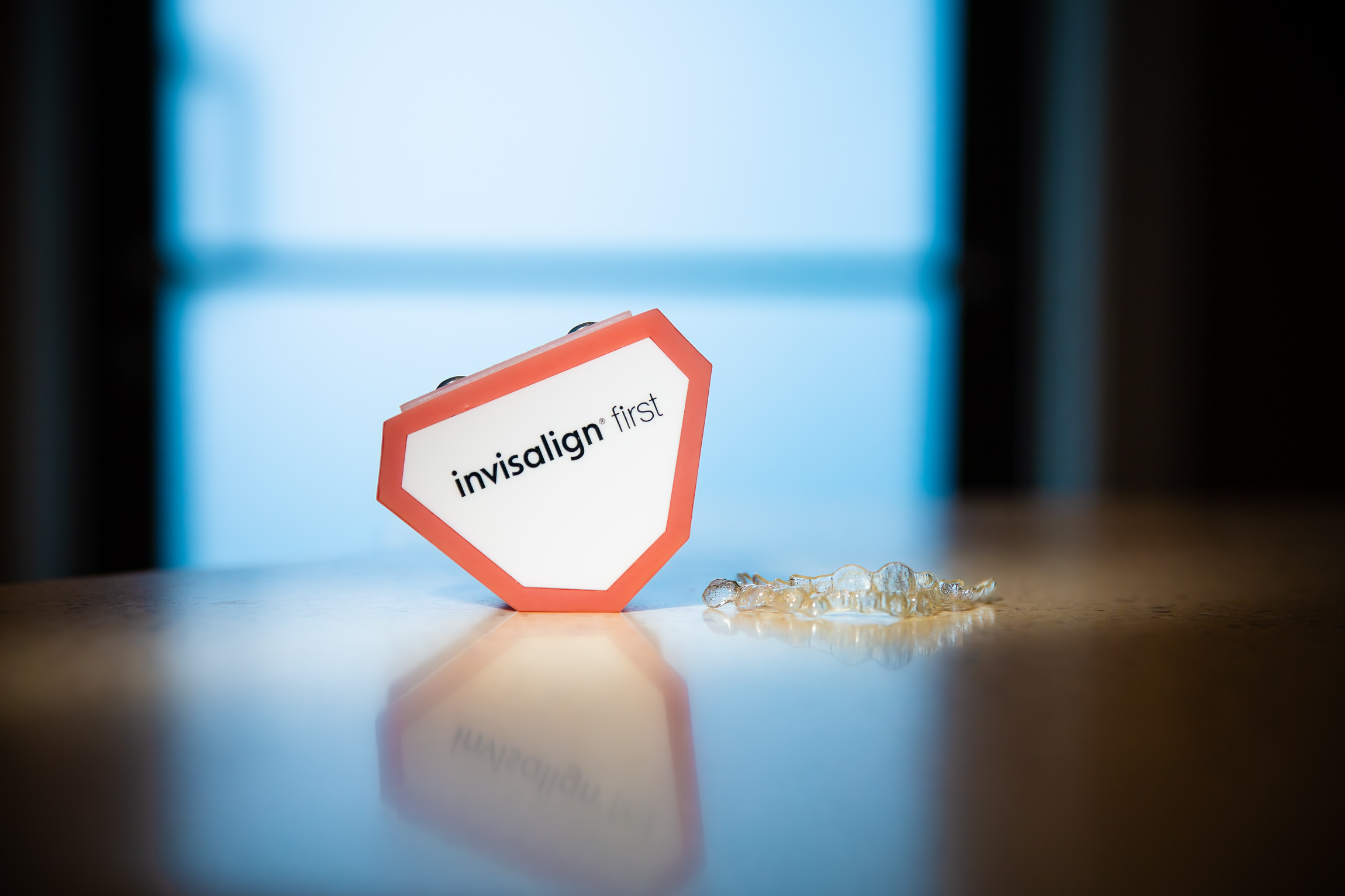 Braces Made Uniquely For Your Child
Our 3M Advanced Metal Braces are customized to your child's teeth and use a special metal archwire to apply steady, gentle pressure that moves their teeth faster and more comfortably than traditional metal braces. The Advanced Metal Braces system also means fewer in-office visits because the self-ligating system doesn't use elastics to hold the archwire to the brackets, which means there are no elastics that must be changed frequently. Come see how Advanced Metal Braces can give your child the smile of their dreams!
Learn More About Braces
Our team has answered some of the most common questions we get. If you still have questions or need help, please get in touch. We're more than happy to help!
Ask Us Anything!
Schedule A Consultation Today!
Ocean's Edge Orthodontics has two convenient locations in Nanaimo and Parksville, BC. You can get started with your child's orthodontic care by requesting an appointment online or calling us to set up your no‑obligation evaluation!
Everyone here looks forward to meeting you and your family! It will be our pleasure to help your child achieve a happy, healthy, and beautiful smile.
Request An Appointment