SmileWell Early Screening Program
Not-for-profit community service from baby teeth to adult teeth
Ocean's Edge Orthodontics Early Screening Program
This is a not-for-profit community service that Dr. Murdoch provides for children transitioning from their baby to adult teeth. Here at Ocean's Edge Orthodontics we are the growth and development specialists, and have created another level in our Observation and Guidance Program (called SmileWell) that has a focus on oral hygiene and preventative oral care while monitoring each child's growth and development! Children enrolled in this program will have a one-on-one appointment with an oral care expert (with a focus on coaching children in the importance of brushing, flossing, diet, etc) every 6-18 months and will be closely following and monitored by Dr. Murdoch, with any recommendations and prescriptions to aid the eruption of the adult teeth and to prevent more complex and invasive orthodontic treatment in the future.
No dental referral is required to enroll children in this program or to inquire about Orthodontic treatment.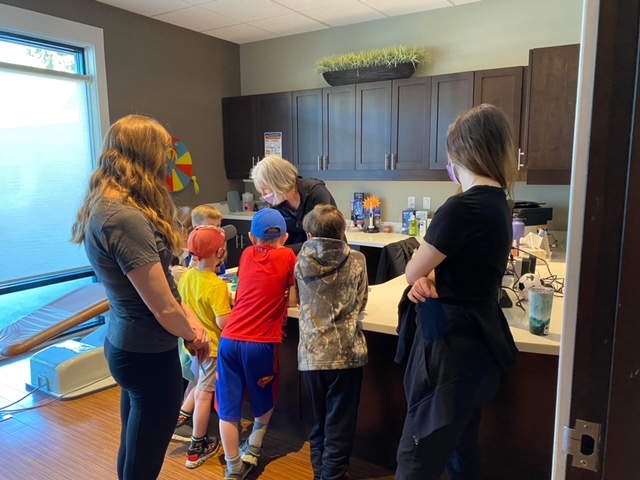 Our team has answered some of the most common questions we get. If you still have questions or need help, please get in touch. We're more than happy to help!
Ask Us Anything!
Schedule A Consultation Today!
Ocean's Edge Orthodontics has two convenient locations in Nanaimo and Parksville, BC. You can get started with your child's orthodontic care by requesting an appointment online or calling us to set up your no‑obligation evaluation!
Everyone here looks forward to meeting you and your family! It will be our pleasure to help your child achieve a happy, healthy, and beautiful smile.
Request An Appointment