The biggest concern most people have about orthodontic care is, "how am I going to pay for braces? Can I afford Invisalign?" At Ocean's Edge Orthodontics, we understand that cost is a major factor in deciding whether to get orthodontic treatment. We offer several financing options and work with you so that your treatment fits your budget. We know cost shouldn't get in the way of your oral health!
More Affordable Than You Think!
Many patients or their parents come in thinking they won't be able to afford braces or Invisalign treatment because the costs will all be upfront. That's not the case here! You can begin your treatment with just a low down payment. From there, we have several options to make your treatment affordable. 
We have low monthly payment plans with zero-interest, in-house financing. We can work with you on your down payment and your payment plans to get your payments to something that will fit your budget. We also offer Invisalign treatment at no extra cost compared to braces treatment. We want you to get the treatment YOU want and not be stopped by a huge price difference.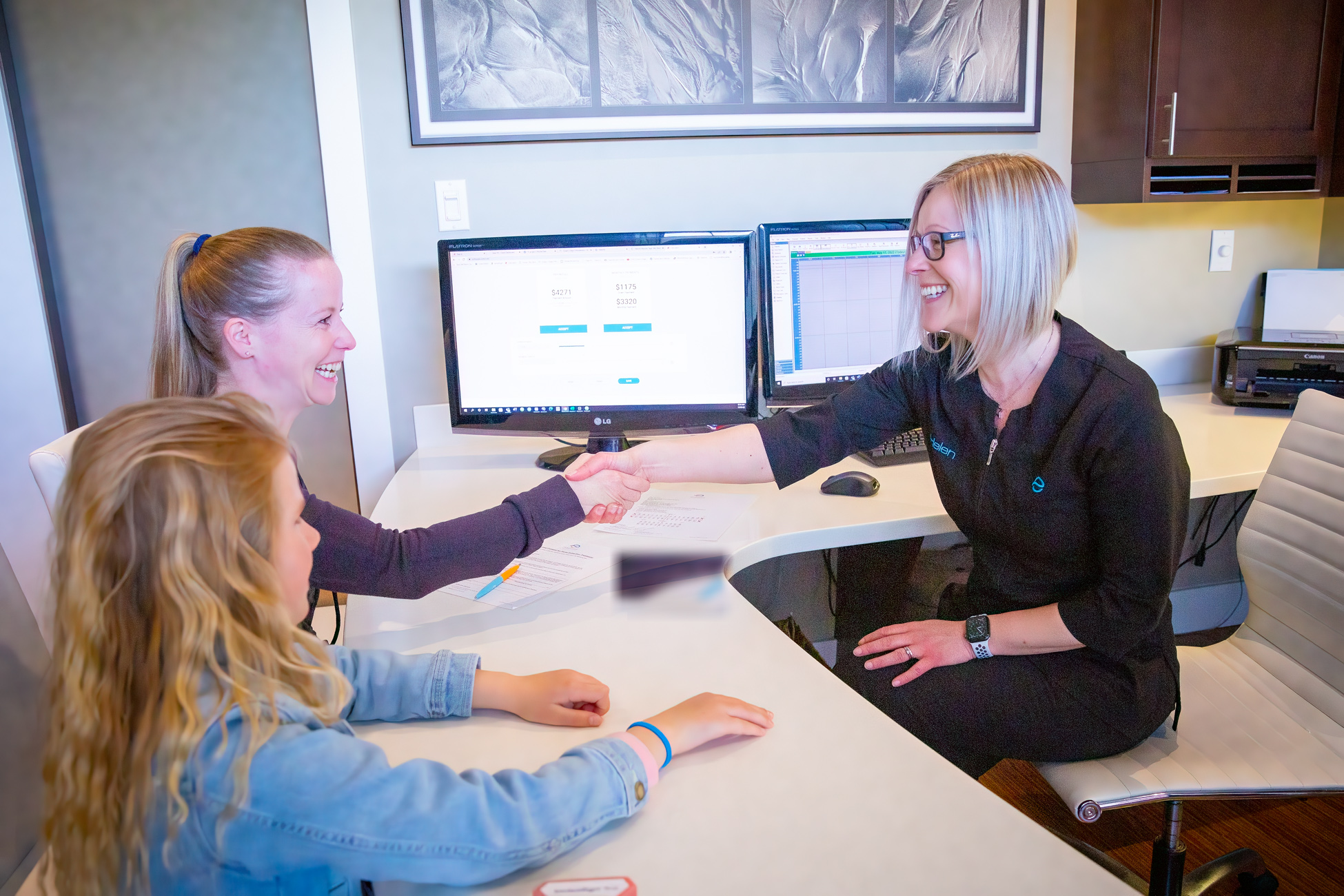 Extended Payment Plans Available
Some patients may only need braces or Invisalign for a few months, but they may need more time to pay for their treatment. At Ocean's Edge Orthodontics, we have you covered! We offer extended payment plans that allow you to pay beyond your treatment time. This allows you to lower your monthly payment. 
In addition to extended payments, we also offer family discounts. We love it when our patients love their results so much that they encourage other family members to get treatment with us, too! 
This is why our patients find treatment is way more affordable than they first think. We're happy to work with them to make their treatment affordable because we know healthy smiles lead to healthier communities.
Happy Smiles, Happy Patients
We love it when our patients leave with a super-happy smile on their faces because not only can we get their smile right, but we can get their finances right. We care about these patients. We want to help them and see that confidence boost they get from a new smile. 
At Ocean's Edge Orthodontics, we don't want any obstacles in the way of getting what they desire when it comes to their oral health. We truly care about that, and we care enough to make treatment affordable. Schedule an appointment with us and see what we can do for you. You may be surprised at how affordable treatment with braces or Invisalign can be!