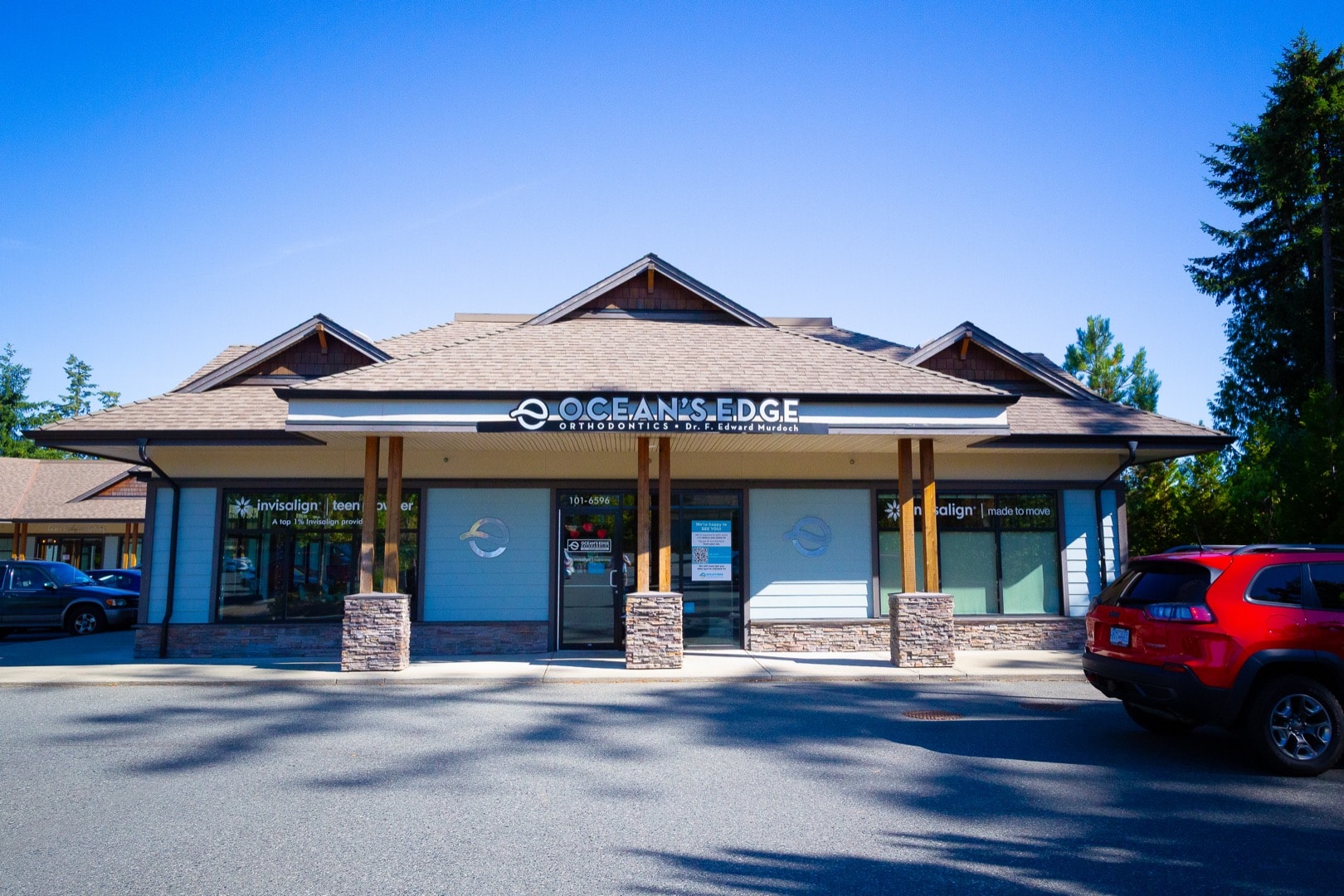 Two Great Locations, One Fantastic Doctor
Ours is an office where you are our priority. Making sure your visit as comfortable and stress-free as possible is our first concern. Dr. Murdoch and our team wants you to enjoy every step of your smile journey. We'll do everything in our power to ensure you're smiling at every visit.
At Ocean's Edge Orthodontics, our team looks forward to your visits as a time to hear your latest news and share some new stories. We're all committed to getting to know you on a personal level: we want to learn about your life, family, and interests. Our team is eager to get to know you!
Exceptional Orthodontics & Modern Technology in Nanaimo
Our Nanaimo office is the perfect mix of modern technology and comfort. With a team of experts, Ocean's Edge Orthodontics in Nanaimo, BC is the perfect place to get the smile you've always wanted. We'll make sure you're comfortable and at ease during every visit from the start of your smile journey to the very end.
Outstanding Team & Orthodontics in Parksville, BC
At Ocean's Edge Orthodontics in Parksville, BC we work with infectious positivity and provide unmatched care, all with your happiness in mind. Patients are our passion, and we want you to enjoy the boost in health and self-confidence that comes with having an amazing smile.
Get Started With A Virtual Consult!
Virtual Consult is a great way for Ocean's Edge Orthodontics and Dr. Murdoch, to see if orthodontic care is a good option for you. You can do it from the convenience of your phone, anywhere, anytime, and in less than 5 minutes. Give it a Try!
Start Virtual Consult